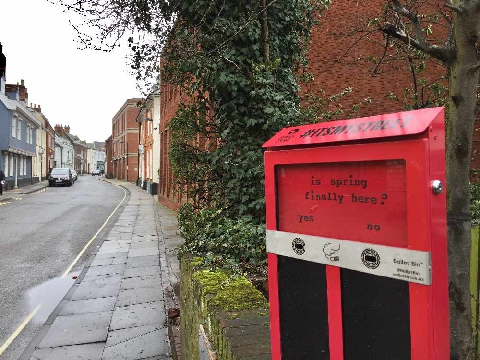 New bins have been installed in some areas of Ipswich worst affected by cigarette butt rubbish.
They've been installed by Ipswich Business Improvement District (BID), a group designed to promote local businesses.
Each of the bins, which will be launched tomorrow (9th March), feature a question and two answers - smokers will be invited to drop their but in the slot next to the answer they agree with.
For example, one of the bins asks "Is Spring here yet?", and butts can be dropped in either the "yes" or "no" slots.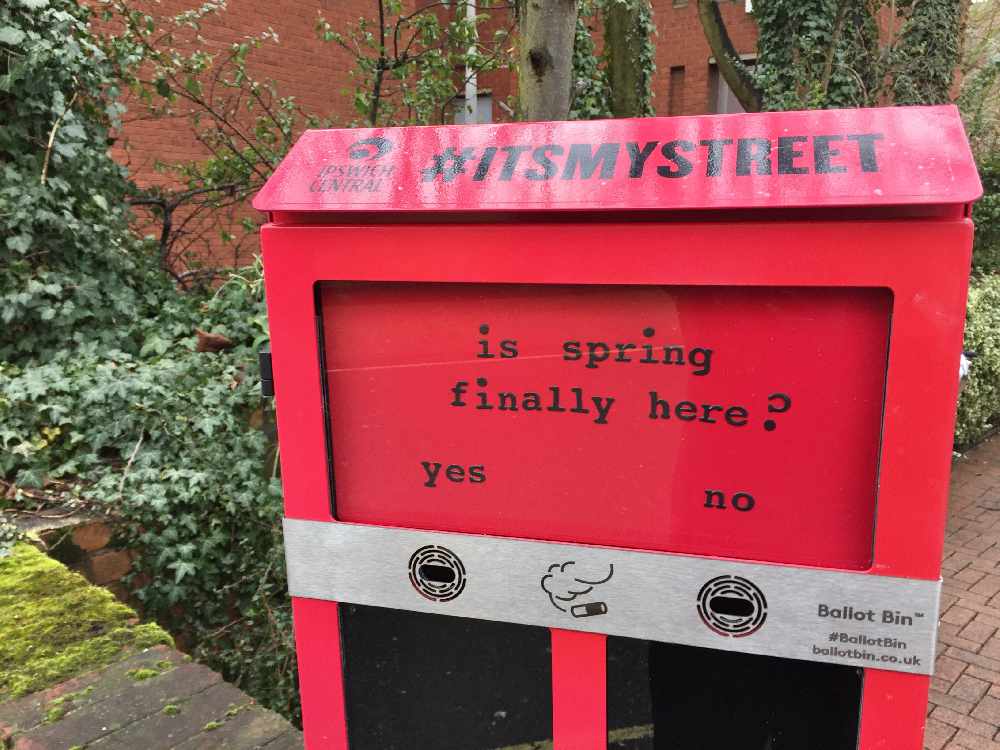 An example of one of the new 'ballot bins'
They are being launched as part of the 'Its my street' campaign, where businesses come together to help Ipswich Borough Council to tidy the town.
Sophie Alexander, Ipswich BID Manager, said: "We walked around the town centre to look for five key areas with a high drop-rate of butts,
and purchased bins for these locations.
"We know that these bins have been associated with a 46% drop in litter in other locations and hope to see the same in Ipswich."