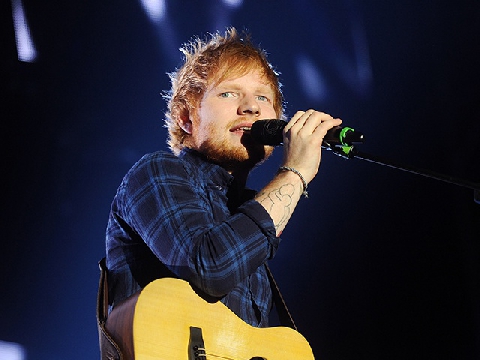 Suffolk superstar Ed Sheeran's added a fourth Ipswich date at the end of his European tour next year.
The Framlingham singer-songwriter will now be playing an extra 'homecoming gig' Chanry Park on Monday August 26th 2019.
It's down to huge demand - and follows sold out gigs on the three previous days.
His tour plans also include shows across Europe, with live dates planned in France, Portugal, Spain, Italy, Germany, Austria, Romania, Czech Republic, Latvia, Russia, Finland, Denmark, Hungary and Iceland next summer.
You can see the full list of tour dates below:
Fri May 24 2019 - LYON Groupama Stadium (France)
Sat May 25 2019 - LYON Groupama Stadium (France)
Wed May 29 2019 - BORDEAUX Matmut Atlantique (France)
Sat June 01 2019 - LISBON Estádio da Luz (Portugal)
Fri June 07 2019 - BARCELONA Estadi Olímpic De Montjuïc Lluís Companys (Spain)
Tue June 11 2019 - MADRID Wanda Metropolitano (Spain)
Fri June 14 2019 - FLORENCE Visarno Arena (Italy)
Sun June 16 2019 - ROME Stadio Olimpico (Italy)
Wed June 19 2019 - MILAN Stadio San Siro (Italy)
Sun June 23 2019 - HOCKENHEIM Hockenheimring (Germany)
Mon June 24 2019 - HOCKENHEIM Hockenheimring (Germany)
Fri June 28 2019 - KLAGENFURT Worthersee Stadion (Austria)
Wed July 03 2019 - BUCHAREST Arena Na?ional? (Romania)
Sun July 07 2019 - PRAGUE Letiste Letnany (Czech Republic)
Mon July 08 2019 - PRAGUE Letiste Letnany (Czech Republic)
Fri July 12 2019 - RIGA Lucavsala Park (Latvia)
Fri July 19 2019 - MOSCOW Otkritie Arena (Russia)
Tue July 23 2019 - HELSINKI Malmi Airport (Finland)
Wed July 24 2019 - HELSINKI Malmi Airport (Finland)
Sat July 27 2019 - ODENSE Tusindaarsskoven (Denmark)
Sun July 28 2019 - ODENSE Tusindaarsskoven (Denmark)
Fri August 02 2019 - HANNOVER Messegelande (Germany)
Sat August 03 2019 - HANNOVER Messegelande (Germany)
Sat August 10 2019 - REYKJAVIK Laugardalsvöllur (Iceland)
Fri August 16 2019 - LEEDS Roundhay Park (United Kingdom)
Sat August 17 2019 - LEEDS Roundhay Park (United Kingdom)
Fri August 23 2019 - IPSWICH Chantry Park (United Kingdom)
Sat August 24 2019 - IPSWICH Chantry Park (United Kingdom)
Sun August 25 2019 - IPSWICH Chantry Park (United Kingdom)
Mon August 26 2019 - IPSWICH Chantry Park (United Kingdom)