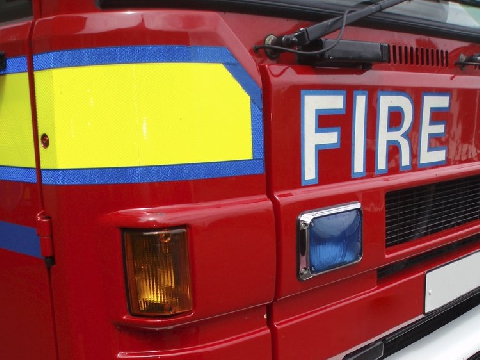 Cuts to Suffolk's fire service have gone too far, according to the local branch of the Fire Brigades Union.
It's launched a campaign, Rescue Suffolk Fire, calling for an end to what it calls 'the erosion of fire cover and emergency response standards'.
It wants to see at least five fire fighters on every fire engine, and an improvement in response times.
Phil Johnston, FBU Suffolk brigade chair, said:
"For years now, firefighters in Suffolk have warned about deteriorating standards in our fire and rescue service, while management have ignored their concerns.
"Enough is enough – we won't compromise on the safety of our community or our firefighters.
"Fire cuts in Suffolk have simply gone too far – residents now face a postcode lottery of public safety in the East of England.
"The lives of people in Suffolk are worth no less than those in neighbouring counties."
In response, the county's chief fire officer's told us anyone who dials 999 will get the right number of firefighters, within about ten minutes.
Suffolk Fire and Rescue Service's Chief Fire Officer, Mark Hardingham, said:
"I'm very proud of our fire and rescue service and of the firefighters, officers and non-operational staff who work tirelessly for local communities.
"Suffolk is a safe place to live, work and travel from a fire service perspective and as Chief Fire Officer I am committed to both public and firefighter safety.
"If you ever need the fire service in an emergency then dial 999 and the right number of professional, trained firefighters will respond from your nearest fire stations - and on average will arrive within about 10 minutes of being alerted."