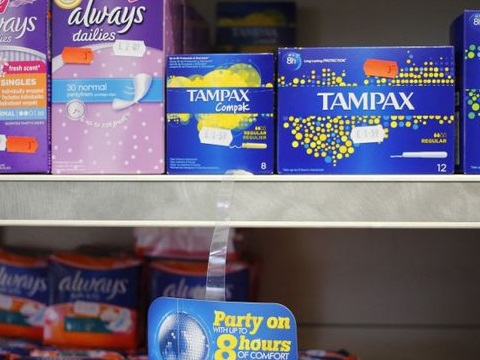 Women's sanitary products are being offered for free at ten libraries across Suffolk, in an attempt to tackle period poverty.
The scheme is being trialled locally, but there are plans to roll it out across the country.
It follows research by Plan International UK, that one in ten girls have had to improvise sanitary protection.
Sarah Lungley, who's running the project, told us all people who want to access the free products need to do is fill in a discreet form:
"Anyone can walk into a library.
"Just tick off what you'd like and hand in the form - there's no questions asked.
"If we haven't got that specific item, we'll give you the closest thing to it."
Sarah Lungley says the stigma around periods means period poverty isn't talked about as much as it should be.
She wants education at schools needs to improve, and says it shouldn't just be taught to girls:
"I think it's really including that we should be including boys and men in these conversations.
"If they're afraid of having the conversation, then it's going to make it worse for women."