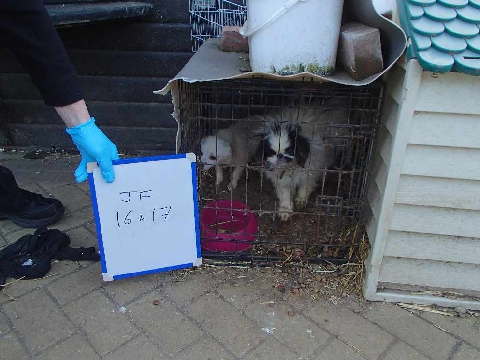 Dogs found in small cages on the property in Ipswich
A man from Ipswich has been sentenced after pleading guilty to failing to meet the welfare needs of 17 dogs, 23 poultry and a filly pony.
Stacy Humphrys, who''s 33 and from West Meadows has been jailed for 16 weeks in prison and banned from keeping all animals for an indefinite period.
He was also ordered to costs of £874 and a victim surcharge of £115.
The RSPCA were called to the property back in April following reports of an underweight whippet, but when Inspector Jason Finch arrived he also saw another dog with fur loss and two dogs in a room covered in faeces.
When the owner arrived, Inspector Finch was then shown around the rest of the property which left him concerned and alarmed for a number of animals he saw.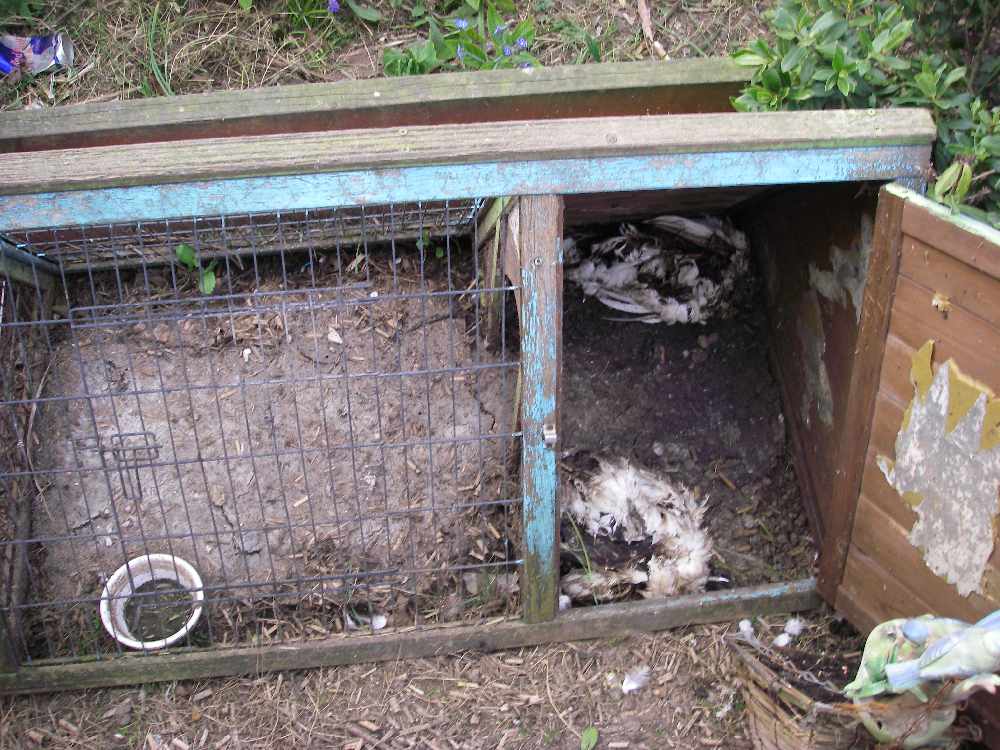 Chickens found on the property in Ipswich
Police, a vet and other RSPCA officers were called to the scene to assist.
The RSPCA say all the animals that were taken from the property were signed over by the defendant and all have made a good recovery with many already in loving new homes.
The filly has been rehomed by Redwings.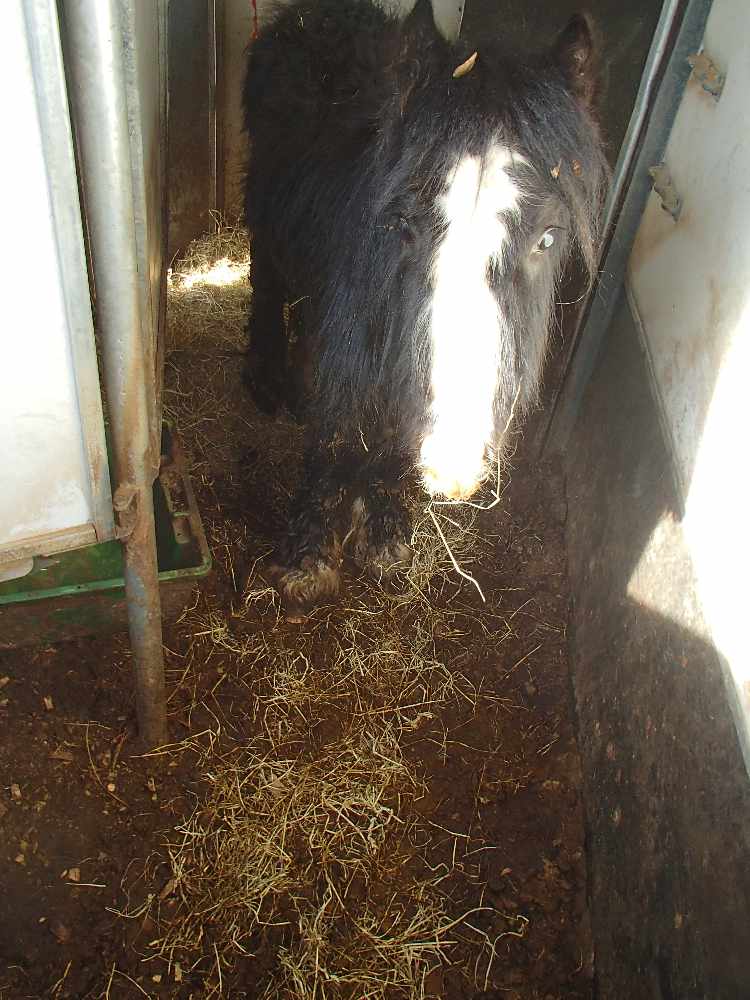 Fig the Filly when she was discovered by RSPCA officers at the property in Ipswich
Inspector Finch said after the case: "It was extremely disturbing to see so many animals living in such terrible conditions.
"As we proceeded round the property more and more dogs were found in runs that were too small.
"All were filthy and had little or no water.
"Live fleas could be seen on many of the dogs.
"Two dogs which were extremely thin, nervous and covered in faeces frantically drank a bowl dry when they were given fresh water at the vets.
"There were other dogs which were not in cages which were running loose on the property and they were in normal bodily condition.
"We and other organisations have tried to work with this defendant in the past in a bid to help him improve the welfare of all his animals.
"But despite the help and advice he has been given in the past, he failed to do what was right for these animals which led them to suffer."
In mitigation of the case the defendant said he had been dealing with personal issues.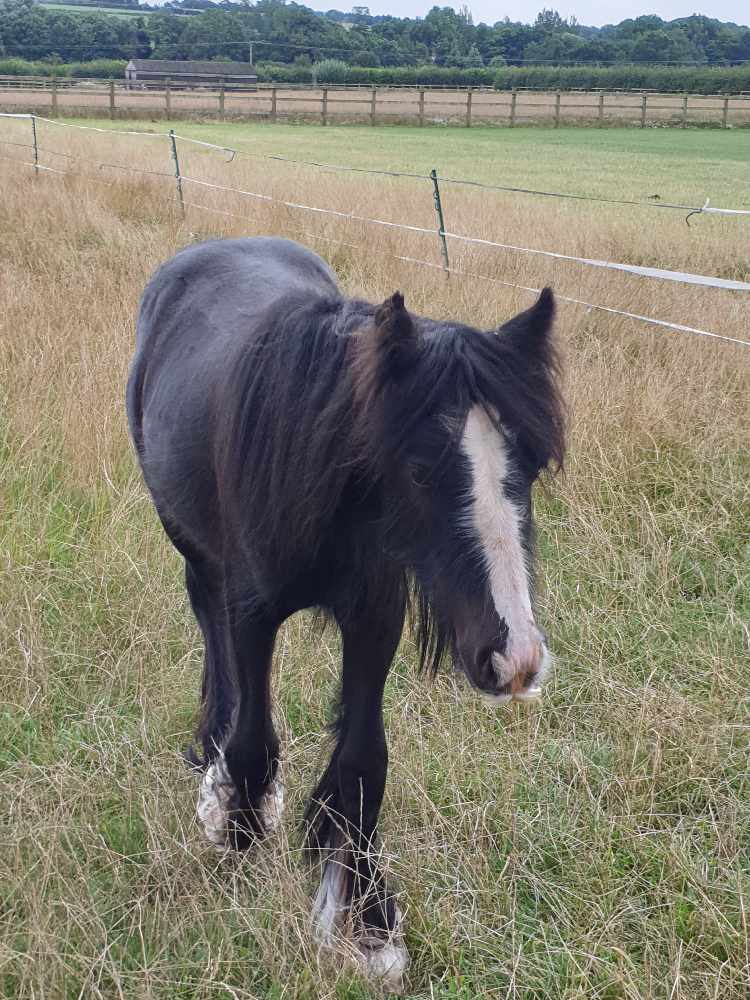 Fig the Filly now following her rehabilitation at the Redwings Centre
Julie Hardings, who's a Senior Field Officer at Redwings, added: "We were hugely shocked and appalled to discover the unnecessary suffering of the little black filly, as we have previously worked with the owner in a bid to help him improve the welfare of his horses.
"Redwings has cared for the young pony since her rescue in April.
"When she arrived at the Sanctuary, she was so weak and underweight that she couldn't stand up without our help.
"Luckily, thanks to the dedication of our vets and care team, she has gone on to make a full recovery and she is guaranteed a safe home in Redwings' care for the rest of her life."