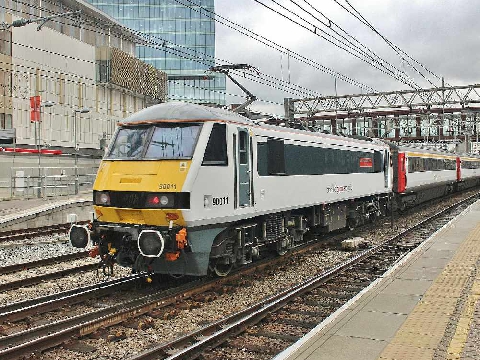 Greater Anglia are inviting passengers to apply to be part of a customer panel which meets with the train operator regularly to provide feedback on its performance.
The firm are looking for people who use local lines to and from Norwich and Ipswich, as well as the Marks Tey to Sudbury route, to join the East Customer Panel.
The panel, which was formed in 2012, meets with Greater Anglia representatives six times a year.
Andrew Goffin, chair of the panel, said: "Over the last five-and-a-half years we have been involved in various projects, from looking at the impact of enforcing cycle policy to being consulted on the introduction of smartcards on the network, as well as giving general feedback on our experience of using Greater Anglia trains.
"We get invited to meet senior managers and directors, as well as representatives from Network Rail, and we have the opportunity to question them and provide feedback about events and incidents."
According to Greater Anglia, those interested can apply to join the panel by emailing customerpanel@greateranglia.co.uk, and should state the routes they usually travel as well as why they want to join the panel.
Neil Grabham, Head of Customer Service for the Eastern region, said: "We are always willing to listen to feedback to help us continually improve the service we offer to our passengers and the Customer Panels have been instrumental in a number of improvements that are helping to make our customers' lives a little easier.
"If you want to help make a difference and improve your local train service, please apply to become a member."
There is more information available at greateranglia.co.uk/panels.
Image: Greater Anglia