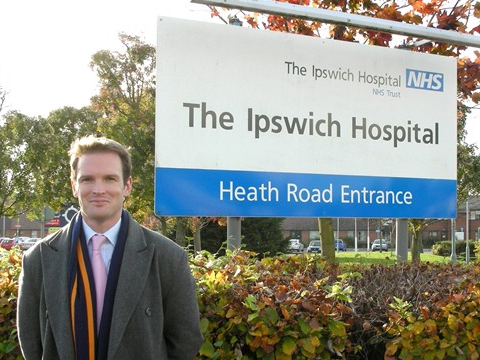 As part of Mental Health Awareness Week, Town 102 spoke to North Ipswich MP Dan Poulter.
Dr Poulter, who is also a part time Mental Health doctor, says businesses and workplaces should do more to help people suffering.
He said: "People should be able to feel that they can talk about it and also feel supported by their employers if they have mental health problems."
The MP is calling on the Government to provide more funding to mental health services in the east to encourage more people to come forward.
Dr Poulter said: "There is undoubtedly a stigma that people feel about mental illness and mental health.
"The more we can be open about it, just as we are about flu or cancer, the better it will be for people being able to speak to friends and to also get help for themselves."
Mental Health Awareness Week (May 14th to 20th) is addressing work-related stress and how employers can help create mentally healthy workplace for their employees.