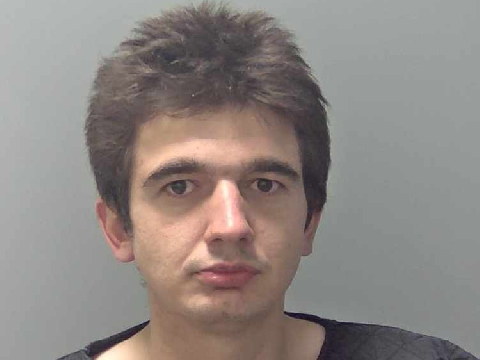 Matthew Eaves was sentenced on 2nd May for arson (Suffolk Police).
A man has been sentenced to 28 months for an incident of arson last year.
It's after a fire within a flat complex in Hutton Court, Eye, on 13th August. It caused minor damage to the building but no one was hurt.
Shortly after the incident, officers investigating the suspected arson arrested Matthew Eaves, who also lives in the complex.
He was then charged with arson and remanded in custody.
Eaves appeared before Ipswich Crown Court on 20th December and admitted arson and being reckless as to whether life was endangered.
He was sentenced to 28 months on 2nd May when he reappeared in court.