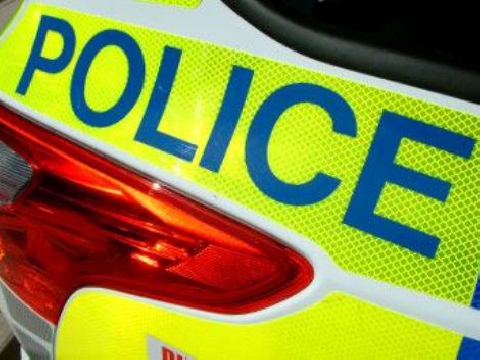 The police force took part in Operation Sceptre between the 16th and 23rd September.
The aim of the national week of action was to highlight the risks that carrying a bladed a weapon can bring, as well targeting offenders who use and carry them.
As part of one out of six Misuse of Drugs Acts warrants executed across the county, officers seized £25,000 in cash. They also arrested eight people in connection with knife crime offences over the week.
Operation Sceptre also saw officers visiting primary and secondary schools throughout Suffolk to educate young people on knife crime, county lines and gangs.
Suffolk Trading Standards took part in the knife action week as well by leading a 'test purchase' operation to identify retailers who are not enforcing age restrictions when purchasing bladed items.
It was supported by police, and involved a 16-year-old police cadet attempting to buy a knife at seven retailers, three of which agreed.
Officers say the premises that failed the test have now received written warnings.
People who own knives have the opportunity to safely dispose of them through knife amnesty bins located throughout the county, which has seen 24,283 bladed items deposited and destroyed since the Bin a Blade campaign was launched in Suffolk in 2011.
They were last emptied in March this year, since then 1,427 deposits have been made.
Three amnesty bins can be found in Ipswich outside the Fire Station, on Queen's Way and Bramford Road. They're also located at police stations in Lowestoft, Bury St Edmunds, Mildenhall, Sudbury and Haverhill.
A new bin was installed near the junction of Stricklands Road and Ipswich Street in Stowmarket in March, and police say the Safer Neighbourhood Team in Saxmundham and Leiston will be making use of a mobile bin.
Superintendent Kerry Cutler said: "Operation Sceptre allows police forces across the country to remind people of the dangers of carrying a knife and also the potential consequences people face.

"We need to give more support to our young people, more practical help and more skills to be streetwise without being at risk. We need to help them to have more hope and less fear.
"There is a duty on all of us to do more effectively and to do more now. Safe and secure communities in the future start with safety and security for all our young people.
"I continue to ask parents, carers and those people working with young people to talk to their children about the dangers of carrying knives and the terrible impact that knife crime can have on them, their friends, their family and their community'.

"Having a conversation with them about the dangers of carrying a knife may be difficult but talking and listening is critical to finding a solution to the growing problem we have seen nationally around knife crime.

Suffolk's Police and Crime Commissioner Tim Passmore said: "I fully support this national week of action against knife crime and the Constabulary's proactive approach to this growing problem.

"There have been some significant arrests during this week and I hope this will act as a real deterrent to anyone tempted to carry a knife, however there is obviously work to be done if young people are still able to buy knives relatively easily as the test purchase has shown.

"We need to do all we can through education, peer pressure, policing and sentencing to make it absolutely clear that it's never acceptable for a person to carry a knife or weapon.
"I find it really disappointing that anyone carries a blade of any kind. I would implore all parents to talk to their children about the dangers of knife crime.

"This growing trend has got to stop, carrying a knife just doesn't make you safe and as we all know it can lead to dreadful consequences."
The Home Office has created a leaflet advising parents and carers on what they can do to reduce the likelihood of a child carrying a knife.
If you have any information on knife crime in your community you can contact Suffolk Policeo n 101, or pass information to Crimestoppers anonymously on 0800 555 111.