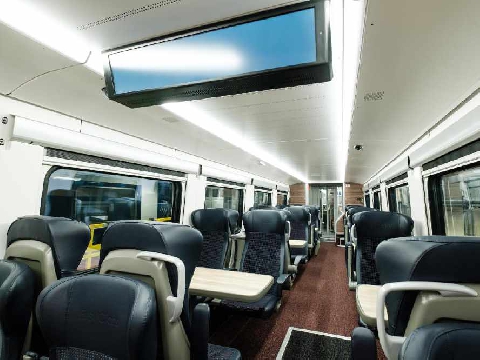 Greater Anglia have released their first photographs of their brand new intercity trains.
The train operator for the region is replacing each of its existing trains and replacing them with a modern fleet, which they have described as "state-of-the-art".
Included in the replacements are 10 new intercity trains, all made by Swiss company Stadler, and are due to start passenger services this autumn.
The intercity services will hold 752 passengers in 12 carriages, compared to 614 in nine coaches on the existing trains.
Greater Anglia says they hired an expert seat designer to make sure they were as comfortable as possible with lumber support and maximum padding, while complying to new fire regulations.
They are also equipped with USB and plug points under each pair of seats, a mixture of tables and seat-back tables.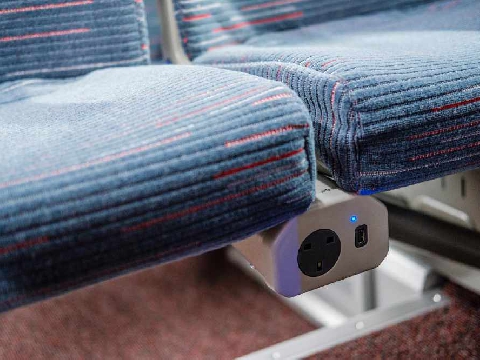 Ian McConnell, Greater Anglia franchise and programmes director, said: "We've now got three out of ten of our new intercity trains in East Anglia, ready to undergo a series of safety and performance tests.
"We are very much looking forward to getting them into service, as they will completely transform our customers' journeys."
At the centre carriages there are wider automatic push-button doors and the floor level is lower than the current models, to allow easier access for commuters with wheelchairs and buggies.
Greater Anglia also said they have taken on board expert advise from disability professionals, as well as those with disabilities, to create a large accessible area which include an accessible toilet.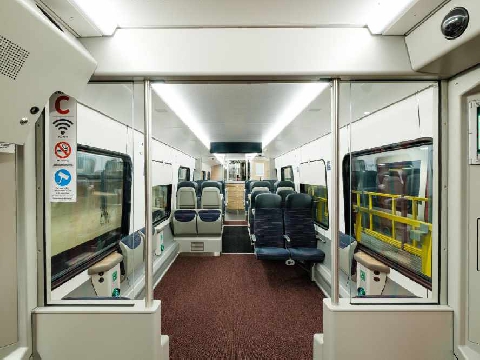 Martino Celeghini, Stadler project manager, said: "The new intercity trains are designed to be stylish and comfortable, building on Stadler's wealth of experience in high quality, modern vehicles that rely on sophisticated technology.
"We feel sure they will go down well with passengers, once they enter service in a few months."
The intercity trains are also equipped with room to carry six bicycles in their specific cycle area, which is fitted with straps to secure them, as well as fold down seats if the cycle area is not being used.
First class, accessible and bike-park sections of the trains are marked on the outside with different colour bands.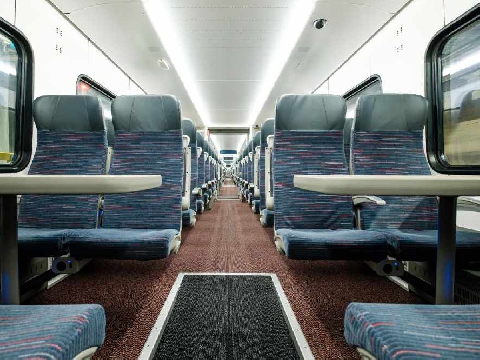 You can take a look at a video showing off how the new trains look below.
Welcome on board our new intercity train. These trains will be in service later this year #newtrains #itshappening pic.twitter.com/Xxy7fh47a9

— Greater Anglia News (@GreaterAngliaPR) July 1, 2019
Pictures and video credited to Greater Anglia.