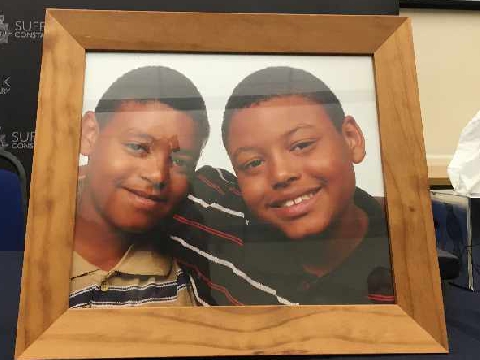 The mother of Tavis Spencer-Aitkens has spoken out about the cruel reality of knife crime, in her statement following the conviction of five people for killing her son.
Tavis was attacked on Packard Avenue in Ipswich on Saturday 2nd June, by members of a group called 'J-Block'.
He was followed as he walked back from the shops on Queen's Way, and was then stabbed 15 times and had a bottle smashed over his head.
Yesterday, Thursday 14th and today, Friday 15th March, saw four males convicted for the murder of the 17-year-old, and one male convicted of manslaughter.
MORE: Five people found guilty in the killing of Tavis Spencer-Aikens in Ipswich.
In a statement read by Suffolk Police family liaison officer Wendy Leah, on behalf of the victim's mother Sharon Cox: "As Tav's mum, I would like to say on behalf of my family how grateful we are that justice has been done for Tavis.
"Although this provides us with some comfort, these convictions will not bring Tavis back. Nor will they bring an end to the heartache we will always feel without him in our lives. The pain we feel is indescribable. There is no escape from it.
"My son died alone, I never had the chance to say goodbye. I never had the opportunity to tell him how much I love him, I never had the chance to hold his hand and comfort him as he slipped away."
In the statement, Sharon continued to say that Tavis deserved to live his life, get married and become a father, and that he should have been able to spend his 18th birthday with his twin brother Tyler on 2nd February.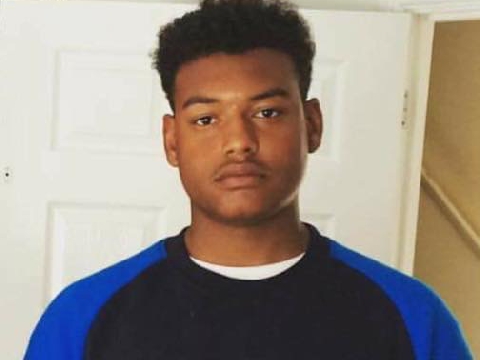 Tavis Spencer-Aitkens was just 17-years-old when he was killed last summer.
She continued: "Instead, our lives are shattered and our hearts are broken beyond repair.
"All this is due to the senseless actions of those who stole Tavis' life from him. Those who did so will never understand how much we loved Tavis - and still do.
"If they could truly understand that, they would never have hurt him.
"Tavis was cruelly and unnecessarily taken from us by uncaring, wicked individuals. Their actions have robbed us of someone so precious.
"They deserve to be found guilty of killing my son, if it was up to me I would never let them leave prison."
Tavis was also described by his mother as a loving person to all, and a loyal friend to many people.
"Tavis, you are truly missed and loved by us all. We will continue to carry your name and teach future generations that lives matter - your life mattered" said Mrs Box.
"Too many lives are being lost across the county because of knife crime. As a family going through our darkest time, it is too late for us.
"However, we do not want other families to endure what we are having to endure. Carrying knives cost lives.
"This continuing cycle of violence and heartbreak must stop before more young lives are wasted."
Sharon Cox continued to thank Detective Chief Inspector Mike Brown and his team, and prosecutor Oliver Glasgow and his team for all they done to bring those responsible for Tavis' death to justice.
Image from Suffolk Police.