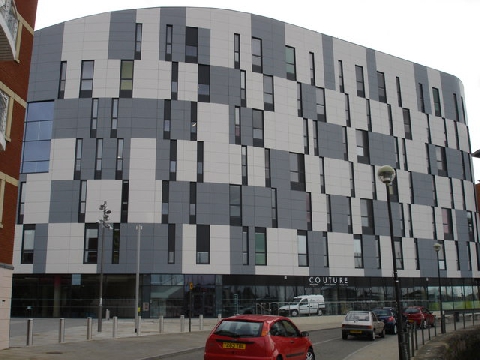 The University of Suffolk - picture credited to Oxymoron/Geograph
A report from the University of Suffolk has found one of the main concerns for young people locally is a lack of safe social spaces.
The study, which was commissioned by the Bishop of St Edmundsbury and Ipswich, looked at their views on local communities and the challenges they face.
Some of the issues highlighted by researchers include a lack of opportunities in employment, information to make informed decisions and safety.
Katie Tyrrell is a Research Associate at the University and is the author of the report.
She's told us it's important young people's voices are heard:
"Young people are often consulted in a tokenistic way, this research was a way to actively engage with young people meaningfully, with their voice at the centre.
"They were pleased to be asked, to give their views and responded enthusiastically.
"There are clear messages in the report and it is vital that young people continue to contribute to the identification of issues and the development of solutions."
Bishop Martin said:
"It is vital young people living in Suffolk with some of the problems that have been widely publicised have a platform to be heard about, both on the issues and the solutions.
"This report by the University of Suffolk will make a significant contribution to our understanding of their lives and views.
"What is clear is that they do have clear opinions and perhaps surprisingly, a very common and coherent set of views wherever they are in the county. It is also very clear that the needs they have are ones that we as county should be able to address.
"In terms of next steps, it is my role to challenge those with influential voices in Suffolk to work together and respond quickly and meaningfully.
"We will also be looking at some new funding streams to help."