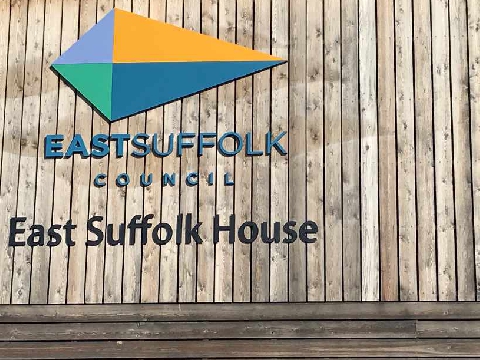 The flats had to meet the required standard, before being opened as a safe haven for rough sleepers.
An empty council property in East Suffolk has been converted in "record time" to accommodate vulnerable people during the coronavirus pandemic.
The site, at Avenue Mansions in Lowestoft, was previously sheltered housing containing eight flats.
It had been unused and empty since late 2019 - the water systems had been drained down and the heating, electrical and fire safety systems decommissioned.
In just seven days, this was all reinstalled.
Every home also underwent safety inspections, deep cleaning and various repairs - before being fitted with the necessary furnishings, cooking facilities and white goods.

The previously empty Avenue Mansions. Credit: East Suffolk Council.
Cllr Richard Kerry, Cabinet Member for Housing, said: "We are entirely committed to ensuring that everyone has somewhere safe to stay during this unprecedented time and allocating accommodation to those who are particular vulnerable at this time, such as rough sleepers and those in risk of becoming homeless.
"It was a huge challenge to get these flats to a standard where they could be brought back into use to help with this mission, and the seven-day turnaround is evidence of the effort that everyone involved put in to make it happen."