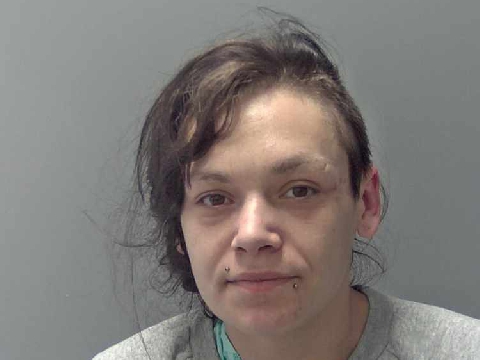 Cherie Tyler - picture credited to Suffolk Police
Police say a woman in prison for a string of robberies in Haverhill is a 'scheming individual' - and it's 'very satisfying to see her jailed'.
Cherie Tyler was charged with the robbery of a vulnerable man in March, but later admitted a further ten offences - three of them on other vulnerable men.
The thirty year old from Crowland Road was jailed for twelve years at Ipswich Crown Court yesterday (Monday 24th June).
DC Duncan Etchells from the Op Converter team said:
"Tyler was a scheming individual who ruthless preyed on vulnerable victims that she attempted to befriend.
"In one incident in December 2016 around £500 was withdrawn from a bank account without the permission of the account holder.
"It is very satisfying to see her jailed for her exploitative and ruthless activities."