Recently Played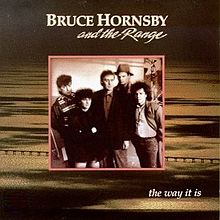 National News
Coronavirus outbreak: Britons set to be evacuated from epicentre

Britain is planning to fly its citizens out of the Chinese city of Wuhan, the epicentre of the coronavirus outbreak, and back to the UK, Sky News understands.

US 'disappointed' as PM grants limited 5G role to Huawei

Britain has decided to allow Huawei to help build its high-speed 5G networks, defying security concerns from the US and others about the Chinese company.

Donald Trump unveils 'win-win' Middle East peace plan

Donald Trump has unveiled his long-awaited Middle East peace plan, saying the "realistic" two-state solution is a "win-win opportunity" for both Israel and the Palestinians.

Kobe Bryant death: Recovery of bodies from helicopter crash site 'very difficult'

The recovery of bodies from the scene of a helicopter crash that killed basketball great Kobe Bryant, his daughter Gianna and seven other people is proving "very difficult", investigators have said.

Stephen King: Oscars are 'rigged in favour of white folks'

Stephen King has acknowledged the Oscars are "rigged in the favour of white people" after coming under fire for previous comments about diversity.

Man is videoed 'trying to steal Magna Carta'

Police have shared CCTV footage of the man accused of attempting to steal the Magna Carta from Salisbury Cathedral.

Man whose headaches made him vomit 'had tapeworm in brain for 10 years'

A man whose headaches were so painful they made him vomit has finally found the source of his health problem - a tapeworm had been lodged in his brain for 10 years.

42 skeletons that could date from Anglo-Saxon times found in shallow graves in Buckinghamshire

More than 40 skeletons, reportedly with their hands tied behind their backs, have been found in shallow graves in Buckinghamshire.

Police use 'Dolly Parton Challenge' in hunt for suspects

Two UK police forces are trying to find suspects using the Dolly Parton Challenge.

Nicholas Parsons: Just A Minute and Sale Of The Century presenter dies aged 96

"Broadcasting legend" Nicholas Parsons has died after a short illness, aged 96.