Recently Played
Saturday Night At The Movies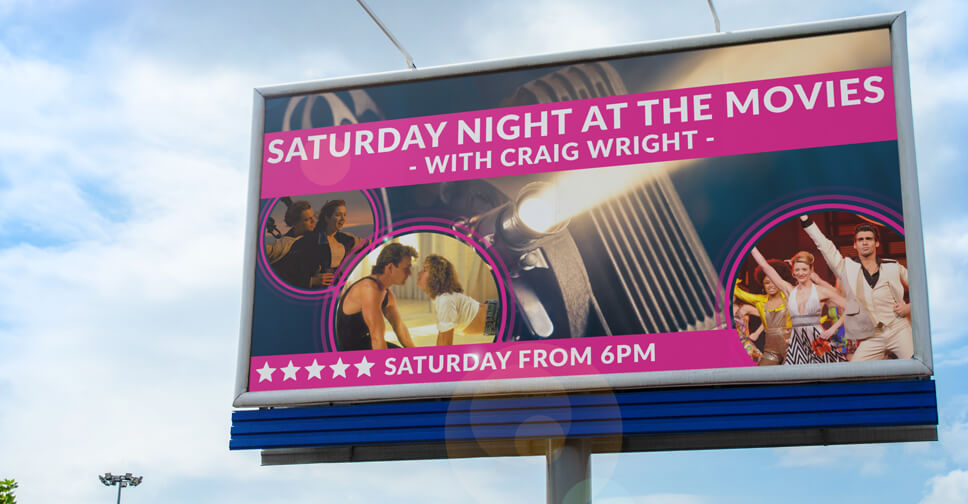 Pick your popcorn and switch your phone to silent as we deliver the biggest and best songs from the movies!
As we countdown to Christmas, you can win the top 10 Christmas Films on DVD! Simply tell us your favourite song from a Christmas movie and you'll be entered into our competition! Check out the films below.
Home Alone
Love Actually
White Christmas
ELF
The Polar Express
The Muppets Christmas Carol
Miracle On 34th Street
The Santa Clause
The Grinch
The Nativity
Transport yourself to your favourite scenes from the world's biggest movies as we brins the classic tradition of Saturday night cinema to your speakers!
Listen every Saturday evening from 6pm as Craig Wright directs Saturday Night at the Movies